Amazon Copywriting
---
We offer a comprehensive Amazon Copywriter Service to produce compelling, sales-focused, upload-ready copies for your product listings. Stay on the right side of frequently updated Amazon guidelines with our bestselling Amazon Copywriter service that also comes with multiple, prompt revisions at absolutely no extra cost. With highly experienced & dedicated Amazon Copywriters on board, we consistently produce hugely successful listings for products across almost all categories.
Copywriting is the easiest way to boost your Amazon sales quickly and efficiently, increase your conversions, improve your Best Sellers Rank & generate more profits. There is no upfront capital required to create a listing that is compelling, unique, and persuasive. However, there is a formula and strategy to piece together the words that can turn a visitor to your page into a happy customer.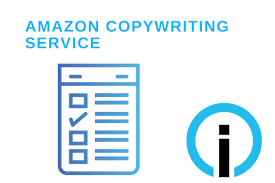 ---
How We Can Help With Amazon Copywriting Service
Product Title
The title is the most important place for keywords and 2nd biggest factor affecting click through rate so optimizing it well is of highest importance.
It's important to get the most important search phrases in while including the most important info in an appealing way that's appealing to click on from the search results page.
The perfect balance between keyword optimization, persuasive copywriting, & key info optimization are the ingredients of a perfectly optimized Amazon title.
Product Bullet Points
There are 5 bullet point fields best used to highlight product benefits. Since they have little weight for keyword ranking, we focus heavily on communicating key benefits using persuasive copywriting, keeping them short and easily digestible.
Many sellers put too much text here, making it difficult to read & lowering the conversion rate. We keep them each to just 2 lines of text with a benefit driven heading that entices shoppers to read the rest of each bullet while still including important keyword phrases.
Product HTML Description
The description field on Amazon is un-formatted and difficult to read without HTML code for bolding, line breaks (vertical space), italics, & bullet point lists.
If you don't have Amazon brand registry, using a well optimized description with HTML code is your next best option that still makes you stand out against many listings.
Since it's halfway down the page and surrounded by places shoppers can click off onto competitor's listings, it's a key opportunity to hit them with the key info they were looking for and get them to add-to-cart.
Backend Search Terms
This is a text field not visible to shoppers that tells Amazon's algorithm what keywords your listing is relevant to. Theres only 250 "bytes" (similar to characters) for you to fill up so keeping these keywords hyper relevant is crucial. No keyword stuffing here!
The best use of the search terms aka. back end keywords is to put relevant keywords you couldn't fit in other places of your listing.
Subject Matter Fields
he "Subject Matter" fields are text fields in Amazon's back end the algorithm favors for strong keyword rank juice! They're 5 fields of 50 characters each for a total of 250 characters, and many brands don't even fill them out.
They're best used for your exact match main search phrases to ensure they are getting maximum keyword ranking juice & have very little chance of de-indexing. Key for maximum Amazon optimization.
---
If you need support with Copywriting on Amazon, we can help.We have experienced Amazon product listing copywriters who can help with writing copy for product listings including titles, bullet points, product descriptions and A+ content or enhanced content.
---
Contact Now
Do feel free to contact me if you require any further information or provide me your contact details and appropriate time, I will call you to discuss your requirements to come at a Point to make your Project Successful.
I will look forward to work with you and hope to develop a long term business relationship. Click Here
AMAZON SPECIALISTS & EXPERTS, AMAZON CONSULTANTS, AMAZON STORE MANAGEMENT
INDIA | USA | UK | CHINA | SINGAPORE | ISRAEL | SWITZERLAND | DUBAI